I have always been interested in hair care. Making hair packs is my hobby. That's why all my friends and family ask me, "how to make aloe vera juice for hair?"
Aloe is a hydrating, soothing agent. It is perfect for skin care. But you can use it in your hair also.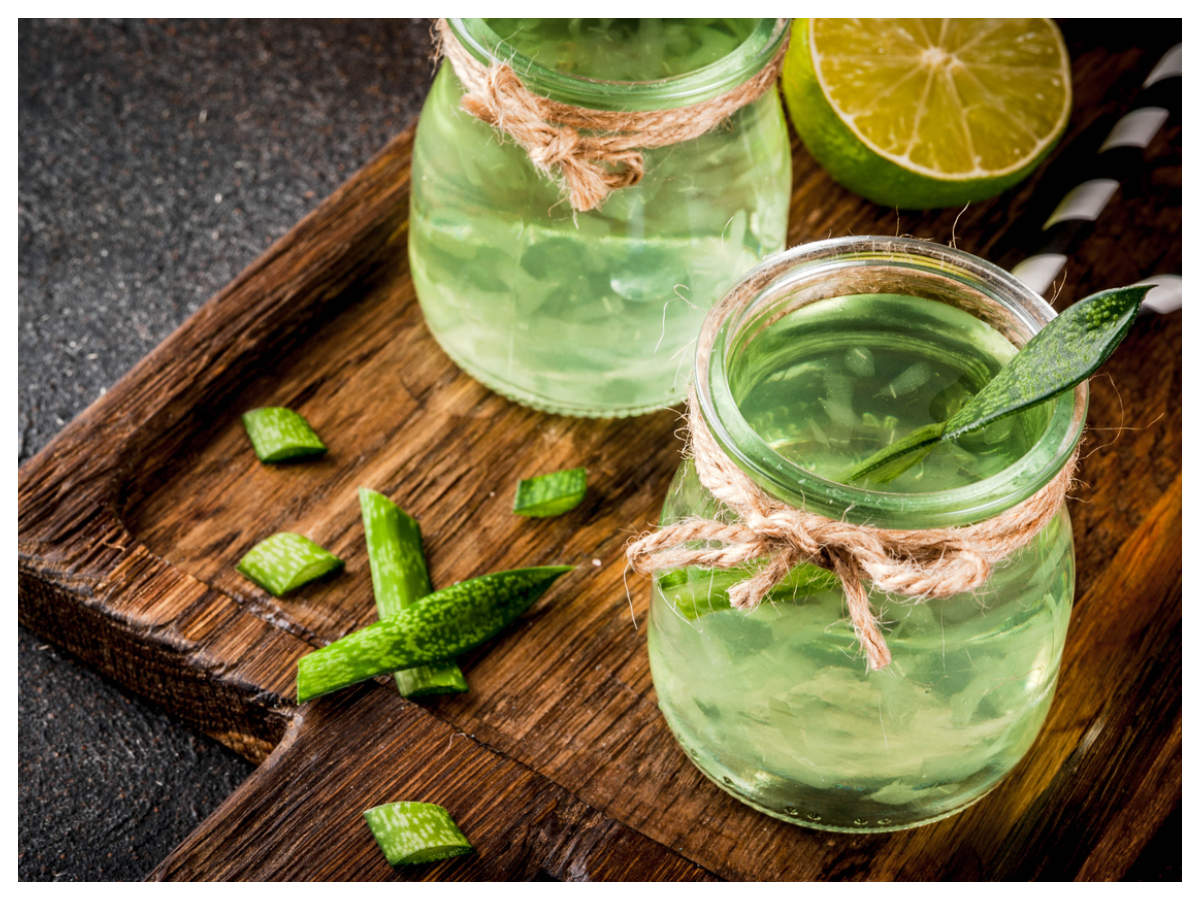 If you pair up aloe gel with moisture-locking substances, you can prevent your hair from drying out. Aloe juice has its properties but they are more of a passive one. It is not a forceful reactant.
Knowing more about aloe vera and how it interacts with other substances will help you make the perfect aloe hair juice.
How to Make Aloe Vera Juice for Hair
Aloe vera is made of three layers. First, we hand a hard green layer. Then, there is a fibrous, yellow sap that protects it from animals.
After that is the third layer which is what we want. This layer is composed of 99% water. This makes it extremely popular as a water-based solution ingredient.
To make aloe vera juice for hair, we need to get pure aloe gel. After removing the first two layers, we will use a spoon to scoop out the third into a blender. It is better to wear latex gloves when doing this.
Latex gloves will prevent the yellow sap from getting into your mouth. It causes diarrhea in people.
After we do this, we will add some water and blend it. Adding water too much will make it runny. Lastly, we have to strain to it prevent hard bits and plant parts from mixing in the gel.
A single leaf is enough for at least one use. You can store it up to two weeks after exposing the inner part to air. To make aloe hair juice, we will need to add different things for different purposes.
Creating Aloe Vera Hair Juice
You can know the answer to make aloe vera juice for hair if you try to do it yourself. There are many different types of aloe vera juice.
For my personal use, I find it best as a leave-in conditioner. I make this concoction myself.
Leave-in Conditioner
To make this, take 8 oz. of water and aloe gel in a small bowl and stir lightly. After mixing them, put them in a spray bottle. Add any essential oil of your choice.
The oil has to be light though. I prefer peppermint oil for the same. The amount should be 20 drops.
You can increase or decrease the ratio of the oil, water, and aloe juice according to your preferences.
Another conditioning technique uses neem oil. Neem oil has amazing healing properties. Take 1:3 amount of aloe gel and neem oil and stir it.
Apply it to your hair for an overnight soak. Use this once a week. It will also help you if you have dandruff.
Deep Conditioner
The deep conditioner recipe is not the same as the leave-in conditioner one. But, it is equally easy to execute.
Take equal parts of olive oil and aloe juice (keep in mind the length of your hair) in a bowl. Mix them thoroughly. There is no need to add water.
Apply it to your hair and leave it for 20 to 30 mins. Shampoo it off and use your leave-in conditioner. Shampoo it normally the next day.
Green Tea Juice
Everyone knows about the benefits of green tea. In the case of hair, it contains catechins that prevent hair fall. If you want your hair to be rich in catechins, below is how I use green it.
Take one cup of freshly brewed green tea in a bowl and add a half cup of aloe juice. Mix them and apply them to your hair. Wash it off in cold water after 15 minutes.
Benefits of Using Aloe Gel in Hair
Why do I use aloe in my hair? I have a habit of dying my hair into different colors. This makes my hair brittle.
Brittle hair has a habit of breaking off and being extremely dry. They also look ugly. Aloe has a biochemical in it similar to keratin that rejuvenates hair.
It prevents breakage and lets my hair grow long. So, you can say that it helps your natural hair growth.
It also has enzymes in it that stop scalp irritation. It also removes dead skin from the scalp and allows it to breathe. Itchy scalp is the birthplace of dandruff.
Dandruff is hard to remove once they settle in. Rub aloe juice directly into your scalp and gently massage the place. It can also hydrate your head.
However, some people have a bad reaction to aloe vera in their scalp. As always, we should be careful to see if this plant suits our hair.
FAQ
Below are some questions about aloe hair juice. I tried to answer them to the best of my abilities. If you do not find enough details in the answer, chances are that I already said something about them.
How can I use aloe vera juice on my hair?
Ans: Yes, you can. It is a frequent hair care practice.
Can you leave aloe vera juice in your hair?
Ans: Yup. You can leave aloe juice in your hair overnight and shampoo it off.
How do you make pure Aloe Vera Juice?
Ans: You can normally blend it without using any water. But, this might be harsh on your hair. So, proceed with care.
Can I use aloe vera juice on my hair daily?
Ans: It can be done. But sometimes your hair may dry out. So, keep an eye on that. And wash your hair after twenty minutes.
Conclusion
"How to make aloe vera juice for hair?" is a question everyone should ask. Aloe can help your hair be beautiful, shiny, and luxurious.
Aloe gel on its own is good for your hair. To get the best results, you need to add it to other hair-improving ingredients. It will give that ingredient a boost.
Using aloe vera juice in this way can prevent itching of the scalp, exterminate dandruff, and condition your hair. Some people say it encourages hair growth but there isn't a scientific proof that it does.
Do you want to know how long a juice stay fresh on fridge? Click here.
Regardless of this, aloe hair juice is a boon to everyone's hair.