Surprise your last-minute guests with the sweet and sour non-alcoholic kiwifruit juice. 🙂 The fresh-looking green kiwi smoothie is every juice lover's delight because of its unique taste. And, you can also bring back the lost energy during the scorching summer by preparing this tempting drink instantly. That's cool!
But wait! You don't know how to make kiwi juice, do you? Well, don't ya worry my friend. This might've happened to most of the kiwi lovers going through this post right away. That's exactly why I'm over here to help you out with the quickest and simplest solution I've experienced over the years.
Just sit back and read on till the end. In this article, I'm going to let you know the 5-step process to make insanely delicious kiwi juice within the next 10 minutes. This recipe will make your kiwifruit juice 10 times more appetizing, trust me! So without further ado, let's get straight into it!
Easy Fresh Kiwi Juice Recipe
There are two ways to make fresh kiwi juice at home. One is peeling the kiwi and chopping it. You can peel kiwi skin off with a knife or a peeler and this method is suitable for less ripened kiwi.
The second method is to cut kiwi into two halves and scoop out the flesh with a sharp-edged spoon. This method is used for ripened kiwi which is relatively softer.
| | |
| --- | --- |
| Prep Time | 10 minutes |
| Cook Time | 5 minutes |
| Total Time | 15 minutes |
Ingredients:
2 peeled and sliced Kiwi Fruit.
1 cup of apple juice.
1 cup of lemon juice.
1 cup of water.
3 tablespoons of sugar or honey (as required).
1 Pinch of Salt.
1 cup of ice cubes (optional).
1 fistful of mint leaves.
Instructions for How To Make Kiwi Juice
Step 1:
First, wash off your kiwi fruits and pat them dry. Cut them into two halves. Then, scoop out the inner flesh using a spoon or you can also peel the skin and cut them into small cubes.
Step 2:
Rinse off 2 apples and cut them into slices. Juice them in a juicer. Don't have a juicer? No worries! Just chop up the apples and blend them in a blender.
And then strain them with a clean mesh strainer. Two apples will produce 1 cup of apple juice.
Note: Out of many delicious kiwi juice recipes, the apple juice goes very well with kiwi and the combination of kiwi and apple creates an intense bubbly flavor with the right quantity of sweetness. This simple kiwi with apple juice will definitely win your heart all the time.
Step 3:
In a juicer or blender, add the scooped or chopped kiwi flesh, sugar or honey, ice cubes, salt, apple juice, lemon juice, mint leaves, and water. Blend all the ingredients for a few seconds until smooth.
But do not run the blender for a long time to avoid crushing the seeds. Because, if you crush the seeds too, the taste will change.
Step 4:
Now that your juice is ready. Strain off the mixture through a colander into a jar or glass and remove the pulps. Place the juice in the fridge for roughly 20-30 minutes or more, depending on how much cold you prefer.
Step 5:
Add some ice cubes to the serving glass, then pour the blended kiwi slushie over the ice, if desired. Put mint leaves on top. Add a fancy straw, serve, and enjoy!!!
Notes:
Green Kiwi fruit can be very tangy and that's why you need to add some sugar or honey. But if you love that tangy taste you can consume it without adding any sugar. Using ripened kiwi can make the taste less sour too.
You can also make this fresh fruit juice recipe by mixing it with celery, orange, or any other sweeter fruits as well. Make sure to use less ripened kiwi fruit for juicing. Do not choose too hard or too soft kiwis for making juices.
How do you juice a Kiwi without a juicer?
Make delicious kiwi juice without a juicer within a few minutes following these simple 3 steps:
First off, rinse the kiwi fruits and cut them crosswise. Scoop out the inner pulp with a spoon.
Add the scooped-out kiwi pulps, sugar (as required), a pinch of salt, and water to a blender.
Blend the ingredients for a few seconds until smooth and make sure the seeds are visible. Because they add a great texture to the juice and your kid's will 100% love the texture while drinking. But if you prefer pulp-free, strain the juice before serving.
Pour kiwi pulp into a glass. Put ice cubes and mint leaves on top of the juice. Right now the drink looks buzz-worthy for sure.
Can You Mix Kiwi Juice With Milk?
Do not mix kiwi with dairy products for cooking, because actinidin present in kiwi breaks down milk proteins. Adding kiwi to milk causes it to clot.
Actinidin also prevents gelatin from thickening. Therefore avoid adding fresh kiwi to your jelly, otherwise, it won't form well.
Do I peel kiwi before juicing?
Well, you absolutely need not peel kiwis before placing them in a juicer.
Put the whole kiwi with skin and seeds in the juicer. The skin of kiwi is actually not only edible but packed with lots of nutrients, as well.
Are Kiwis Injurious To Health?
Though not enough reliable information is found on whether or not kiwi is dangerous, Kiwi might cause allergic reactions like trouble swallowing and vomiting if you're allergic to the fruit.
Is Kiwi A Citrus Fruit?
Nope, kiwi is not a citrus fruit like lemon, orange, and grape. But it is loaded with vitamin C like other citrus fruits.
Is Kiwi Juice Good For Health?
Absolutely! The hassle-free and simple kiwifruit juice is just the way you like it. But beyond everything, its incredible health benefits will keep you making it more and more.
Well, Kiwis are chock-full of nutrients like Vitamin C, Vitamin E, Vitamin K, folate, and potassium. They are also a rich source of minerals, fibers, and antioxidants.
Let's take a look at some incredible health benefits of kiwi fruit juice: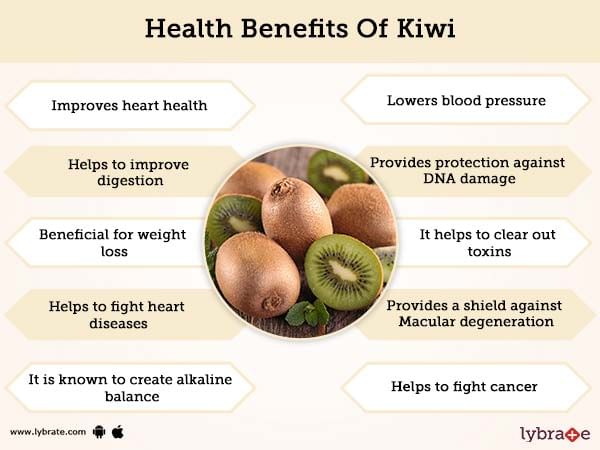 Kiwifruit juice is rich in dietary fiber, which is good for digestion.
As it contains more vitamin C than oranges, it helps in the treatment of asthma.
This fruit prevents DNA damage.
It helps boost your immune system.
According to a study, a regular serving of kiwi can decrease blood pressure.
Regular consumption of Kiwi reduces blood clotting.
Lutein and Zeaxanthin found in kiwi are good for the eyes.
Constipation and dengue can be cured by consuming them daily.
Folate present in this fruit helps prevent neural defects for babies during pregnancy and helps brain development.
It is loaded with antioxidants, giving you wrinkle-free smooth skin.
This kiwi fruit juice recipe detoxifies your whole body and that's why your skin looks vibrant.
Final Words:
Okay, now that you've mastered my 5-step approach to making extremely appetizing kiwi juice. Now it's your turn! What's your secret sauce to making a kiwi juice? Lemme know in the comment box below. Happy juicing, spread positivity, thanks!
Important Fact:
Kiwi fruit is good for pregnancy & how long it stays fresh on fridge?