The demand for juicers nowadays extends beyond simply requiring a fancy machine to puree and process our fruits.
This is a way to incorporate more fruits and vegetables within our diet while also cutting down on frequent visits to a juice bar and making the perfect beverage for ourselves.
More so, when you use a masticating juicer that reduces oxidation and heat buildup while also being able to process leafy greens like wheatgrass. We have compiled a list of the top three Omega juicers to assist you in finding one that's right for you.
Omega is among the most dependable juicer manufacturers in the current market and most customers believe that the juice these machines make tastes as near to commercial juicer results as possible.
The Omega company designs masticating juicers with lower speed settings and juicing system which can extract 30% more drinks than others while maintaining nutritious components.
There are several Omega nutrition systems and juicers, but before you pick one, you need to consider a few key attributes like how often do you plan on using the juicer and also what for.
These points will have a direct impact on the pricing and features. It might be time-consuming to go through all that information and draw comparisons. To make things easier we have put up a comparison table of the 3 best models of the Omega brand.
We have put together an in-depth review of these 3 products which have most of the features necessary to be the finest juicer.
Omega Juicer nc900hdc vs nc800hds vs Omega Juicer 1000hdc
| | | | |
| --- | --- | --- | --- |
| Features | Omega NC900HDC | Omega J8006HDS | Omega 1000HDC |
| Speed | 80 RPM | 80 RPM | 43 RPM |
| Power | 150 W | 200 W | 150 W |
| Appliances | 6 nozzles with 2 juicing filters | 5-speed adjusting settings with an end cup | Has a two-edged auger |
Product Review and Features of Omega Juicer NC900HDC
Features:
Dual-stage juicing mechanism with low speed.
Masticating juicer.
Can operate at 80 RPM.
Uses 150W of power.
There are five different settings to choose from.
Has an automatic pulp removal system.
Includes 2 juicing filters with 6 nozzles.
Comes with a built in handle.
Has a warranty of 15 years.
Can be used for fruits, vegetables (both whole and leafy), and wheatgrass.
Suitable for making nut butter, soy milk, baby foods, desserts.
It's a pasta extruder and a grinder in one.
The Omega NC900HDC seems to be a favorite juicer among many due to its extraction rate of 76.8%. This juicer features a motor of 150W that can easily convert even the toughest fruits and vegetables into juice.
The produce is at the first ground and then crushed using an auger system to extract the maximum quantity of juice. The Omega NC900HDC also boasts a larger feeding chute, allowing you to chop and prepare the produce in less time.
INDUSTRY LEADING 15-YEAR Coverage on parts and performance
LONGER LASTING JUICES - Using a low speed of 80 RPMs results in minimal heat buildup and oxidation promoting healthy enzymes
EXCLUSIVE - Dual Stage masticating extraction
HEALTHY AND DELICIOUS JUICES - Extracts the maximum amount of nutrients, vitamins, taste and juice from minimum amounts of fruits, vegetables, leafy greens, and wheatgrass
NUTRITION SYSTEM - Extrude pasta, grind coffee and spices, turn nuts into nut butter, make baby food and frozen desserts, mince herbs and garlic, and whip up soy milk in a flash
HIGHLIGHTS - The adjustable end cap has 5-settings for maximum juice output and extraction. Enjoy continuous juicing with automatic pulp ejection
POWER - Quiet but powerful motor with gear reduction equivalent of 2 HP motor
EASY TO USE - The size of the feed chute is larger compared to some Omega models, so you can spend less time prepping before juicing
Not for Commercial Use
110/120 Volt model designed exclusively for use in North America. Coverage valid in North America only.
Despite the fact that this model is more expensive than others, it can be considered a long-term investment due to its unique features. The NC900HDC's shell is designed and built of stainless steel; therefore wiping away any remaining food is pretty simple.
In comparison to the other Omega devices, the Omega NC900HDC is fairly quiet. As a result, you won't be complaining about waking up your entire family in the morning.
There are five settings on this juicer, starting from fresh fruits to thicker wheatgrass. Keep in mind that it is a juicing machine that can generate a lot more than simply juice. You get to prepare all-natural soy milk, baby food, nut butter, or even pasta.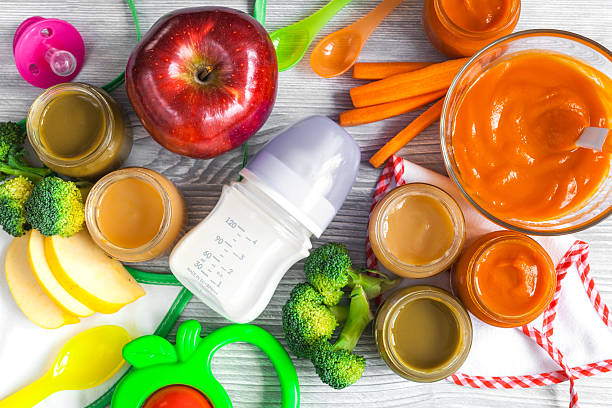 Product Review and Features of Omega Juicer J8006HDS
Features:
Masticating juicer.
Dual-stage juicing mechanism with low speed.
Can operate at 80 RPM.
Uses 200W of power.
Contains an automatic pulp removal system.
Comes with an end cup with 5 adjustable settings.
Comes with a 15 year warranty.
Can be used for fruits, vegetables and also leafy greens.
Useful for more than just making juice.
Can be used both as a pasta extruder and a grinder.
Another excellent slow masticating juicer is the Omega J8006HDS. Since this is a horizontal juicer, it fits under any kitchen counter. It is also comparatively easier to clean than most other slow juicers. The enzymes, minerals, and nutrients in the juice are better preserved since the juicer works at a rather low pace.
It also has a two-stage processing system that increases the production of whatever food you press, whether it's hard vegetables or leafy greens.
The Omega J8006HDS has a strong motor, which makes it susceptible to noise. Although cleaning this version is easy because you can simply run water through the juicer, you'll have to disassemble the juicer to clean it completely. Due to the small size of the collecting cup, you get to only produce one cup of juice at one time.
ECONOMICAL VEGETABLE AND FRUIT JUICE EXTRACTION - The powerful squeezing action of the triple stage auger produces high juice yield from minimum amounts of fruits, vegetables, leafy greens, and wheatgrass
COLD PRESS JUICER TECHNOLOGY - 80 RPM low speed minimizes heat build-up and oxidation so you get more nutrients in every glass
JUICE MACHINE THAT'S ALSO A NUTRITION SYSTEM - A full wellness system to make baby food, nut butters and milks, pasta and sorbets
SLOW JUICER WITH QUIET OPERATION - Less noise compared to high-speed juicers
AN EASY TO USE EASY TO CLEAN JUICER - Simple to use and easy to clean with a sink rinse or on top rack of dishwasher
Product Review and Features of Omega Juicer 1000HDC
Features
Blades made of stainless steel.
Masticating juicer.
Can operate at 43 RPM.
Uses 150W of power.
Juices vertically at a low speed.
Comes with an auger with two edges.
There is no juice tap that drips.
Has an automatic pulp removal system.
Suitable for all kinds of fruits and vegetables, both tough and leafy.
The Omega 1000HDC vertical masticating juicer is among the slowest in the Omega series, operating at At only 43 RPM. The model has a double-winged auger that powers the Automatic Wiping System which spins all through the operation to remove the build-up of any pulp from the juicing panel using silicone cleaning blades.
To facilitate charging the AWD, the auger has a somewhat different design and shape. The juicing filter may also have a more minimalistic design with fewer mesh pores, resulting in very little pulp in the produced juice. The auger along with the other plastic components in the machine is comprised of heavy-duty plastic, which is eight times more powerful than regular plastic.
Furthermore, no BPA is present in any of the components that come into contact with the juice. A juice tap is included in the design of this juicer.
This lets you blend juice or soya milk in the strainer before pouring it into a glass. You may also put the juice into the liquid to eliminate extra pulp. Masticating juicers are generally quieter than centrifugal juicers; however, this version is much quieter than the other masticating models in the Omega series.
The motor will just make a faint whir and or soft crunch of any tough produce. In a nutshell, it is a fantastic vertical masticating juicer. It's an ideal buy for producing any juice, especially green juices. It's a big machine, but it's durable and comes with a substantial warranty of 15 years. As a result, you can be assured that you will be able to juice for many years to come.
INDUSTRY LEADING 15-YEAR Coverage on parts and performance
HIGH YIELD: Dual-edge auger with tighter fit tolerance strains more juice and breaks down fiber to a palatable level for a smoother, nutrient dense juice.
BOOST YOUR IMMUNITY - Cold press juicing is one of the most effective ways to easily access nutritious enzymes and antioxidants that boost immunity and enhance overall health.
FEATURES - The no drip juice tap at the end of the juice spout can be closed during the juicing process to create a mixing function. Simply open to the release the tap so the juice can flow into the juice cup. The juice tap can be closed when you are done juicing and ready to remove your juice cup so that no mess is left behind.
DESIGN - The vertical design is compact, contemporary, and productive. In the Omega VSJ843QS, form and function combine to give you the highest degree of extraction and the healthiest possible juice.
LONGER SHELF LIFE - Gentle squeezing action keeps healthy enzymes intact, reduces heat buildup and delays the oxidation process, increasing the juice's shelf life. Operating at a low speed of 43 revolutions per minute (RPM) creates optimal efficiency.
HEALTHY AND DELICIOUS JUICES - Squeeze juice from fruits vegetables, leafy greens, even wheatgrass or make nut milks. The automatic pulp ejection allows you to juice continuously.
EASY TO CLEAN - The Auto cleaning system keeps the screen clear, increasing the machines efficiency. After you are finished juicing, the auto cleaning system minimizes the cleanup process.
110/120 Volt model designed exclusively for use in North America. Coverage valid in North America only.
Not for Commercial Use
Buying Guide For Omega Juicer nc900hdc vs nc8006hds vs Omega Juicer 1000hdc
When looking for different varieties of juicers, one must consider all of their requirements and consider many key questions. Why do you need a juicer in the first place?
How frequently do you intend to use the juicer? What features would you like your juicer to have? You are already halfway there if you have considered these features even tangentially. Take comfort in knowing that our buying guide is here to assist you in choosing the best juicer as per your requirements.
Masticating vs. Centrifugal Juicers
Currently, there are two types of juicers available in the market, fast juicers and slow juicers. The fast juicers often known as centrifugal juicers contain sharp blades and can process the produce inserted quickly.
The juice is separated from the pulp by these spinning blades which rotate against a mesh strainer. The juice and pulp are separated from the produce in separate containers. The centrifugal juicer contains different speed settings for different types of fruits. Unfortunately, it makes a lot of noise.
Masticating juicers are slow juicers that process the produce slowly. These juicers crush and strain the juice from the product using a slow spinning auger along with a screen. Although it runs at a moderate pace compared to the centrifugal juicers, it produces less noise yet gets more juice out of the same quantity of food.
Preservation of Nutrients
Centrifugal juicers produce heat, which causes the enzymes and nutrients in fruits and vegetables to get damaged. Since the plant tissues are swiftly broken down when oxygen is used, the juice tends to discolor soon.
Centrifugal juicers degrade nutritional yields and quality by oxidizing and denaturing enzymes, which break down nutrients. The masticating juicers by Omega, on the other hand, break down the contents with a gentle grinding and crunching motion and run at a rate of 80 RPM, sometimes lesser.
They don't use heat during the juicing process so that most of the nutrients in the ingredients are preserved. If you want to juice greens that are rich in vitamin C, you can opt for Omega juicers, since they are among the finest wheatgrass juicers.
Ease of Cleaning
Customers tend to prefer juicers that are simpler to disassemble and clean over those that aren't. Masticating juicers are easy to clean because of their construction, but cleaning a centrifugal juicer might take a long time.
Some masticating juicers also come with unique self-cleaning mechanisms that avoid the buildup of pulp. Because most centrifugal juicers cannot handle a wide range of fruits and vegetables, fibers and pulps can easily get lodged, making cleaning difficult. If cleaning time is a hassle for you, the masticating juicers will be a good investment.
Cost and Warranty
Even though the price of a juicer varies depending on the type and attributes, centrifugal juicers are usually less expensive than masticating juicers. The price of centrifugal juicers ranges from $40 to 250, whereas masticating juicers start at approximately $200 and go up to $1000 for high-end versions. Considering centrifugal juicers are often more susceptible to defects, their warranties are generally just 1 to 2 years. Masticating juicers typically have a 10 to 15-year warranty term.
FAQs For Omega Juicer nc900hdc & 800hdc
Which one is the best juicer?
Ans: A good juicer will be the one that does the work you need to perform the best. These changes are based on your priorities and lifestyle.
Someone who wants to juice their weekly organic leafy greens will be searching for an entirely different answer than someone who wants to juice fruits from their apple trees.
Which juicer is the easiest to clean?
Ans: When it comes to cleaning juicers, time is a factor to consider. Some juicers include dishwasher-safe components, however, this benefit is restricted for a simple fact.
The filter that extracts juice from the pulp is a part of most juicers that takes the most to clean because fruit and vegetable fibers get caught in the small filter pores.
Using a brush and flowing water is the best approach to clean this component. Since the fibers travel over the filter while juicing rather than being pushed into the pores, the Omega NC900HDC  has the simplest panel to clean. It only takes a few minutes and you're done, therefore this juicer is the first in line regarding easy cleaning.
What makes Omega juicers unique?
Ans: Omega is currently the top juicer brand due to a blend of affordability, quality, and dependability. One of the finest features of this brand is that they listen and respond to their consumers and, as a result, they keep continuously updating their juicers to fulfill customer needs.
Their long history of great service merely adds to their reputation. Omega juicers with a masticating technique extract from 20-30 percent more juice compared to conventional juicers, making them one of the finest juicers for vegetables and leafy greens. Juicers from this brand usually operate better and have a longer warranty than others.
Which juicer produces the purest juice?
Ans: Twin auger masticating juicers are often thought to be ahead in the competition. The fruit you're juicing must travel between two cylindrical gears made of stainless steel that are quite close together. 
These gears fully crumble plant material, releasing more sticky nutrients connected with the fibers. The Omega J8006HDS works at a rather low pace preserving the enzymes, minerals, and nutrients in the juice, preparing it in the purest form.
To Conclude
It might be tough to choose the best juicer that suits all of your needs with so many versions available on the market. Whether you prioritize affordability over longevity or usefulness over the ease of cleaning, we hope that after going through this guide and the comparison list, it will be simpler for you to decide on the finest juicer that will meet all of your demands.